Yamaha Class Band brings whole classes together for fun and inspiring learning.
Designed to enable an entire class to form a band, each pupil learns to play a symphonic instrument during their regular music lesson.
With the Class Band approach, pupils and teachers collaborate in an inspirational atmosphere where learning and teaching prosper in harmony. Replicating the model of a symphonic wind orchestra and representing nearly all brass and woodwind classical registers from flute to tuba, students choose their desired instrument and, over a period of two years, all learn together as an ensemble.
Following the conclusion of the course the majority of students elect to continue their studies, as playing their instrument has become part of their day-to-day school life.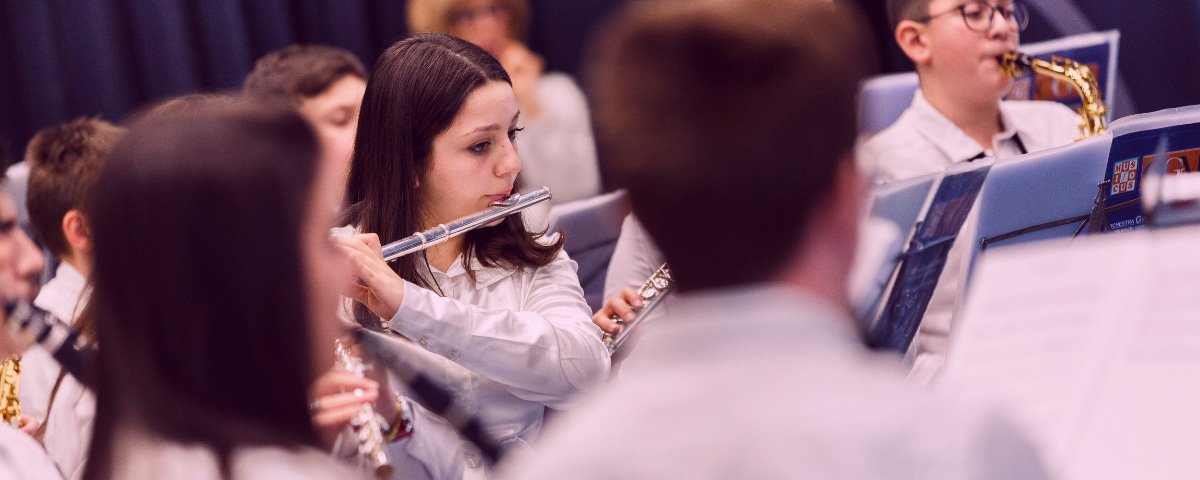 YAMAHA CLASS BAND EUROPEAN FESTIVAL
The Yamaha Class Band European Festival brings together young musicians from across Europe to connect via music.
Part of the Flicorno d'Oro International Band Competition, the European Class Band Festival gives students and their teachers the opportunity to perform to their peers from other countries and to join forces in unforgettable musical experiences. 
Held every 4 years, over 200 students from 8 different countries travel to the festival with the ultimate goal of sharing their love of music.
EVENTS AT FLICORNO D'ORO
This year, the European Festival will take place between Friday 12th and Saturday 13th April at Flicorno D'Oro, in Riva del Garda and Rovereto, in the province of Trento.
Over 300 students aged between 9 and 20 will come together to spend the weekend making music. With ten bands in total, coming from 8 European countries (France, Spain, Italy, Denmark, Germany, Austria, Lithuania, and the Netherlands) the children will have a unique experience during the festival including performing together in concert.
Do not miss the chance to share this experience with them:
Live event
in Piazza III Novembre – Riva del Garda (TN), Italy
12th April 2019, 8.30pm
Free entrance

Live event
at Campana dei Caduti – Rovereto (TN), Italy
13th April 2019, 4pm
Free entrance